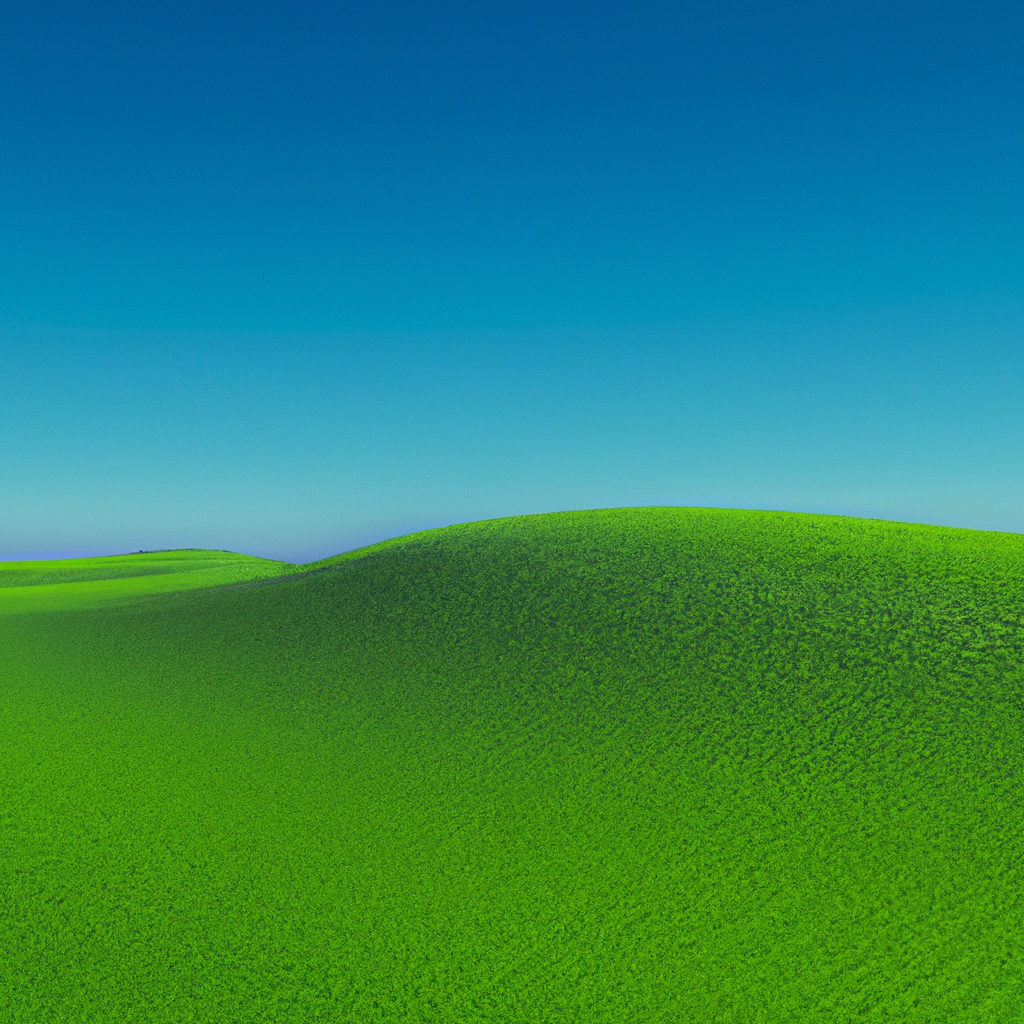 Golf Vacation Rentals on Airbnb
Golfers looking for an unforgettable vacation can explore Airbnb's selection of Golf-themed rentals. These unique and spectacular Golf Vacation Rentals offer amazing amenities and opportunities to boost one's game.
Locations: From Scotland's iconic courses to U.S. beautiful backdrops. Airbnb offers a range of golf getaways that meet various budgets.
Accommodation: Single travelers, friends, or families – there's something for everyone. Choose from villas, condos, or even grand mansions.
Amenities: Many rentals come with features like putting greens, driving ranges, golf simulators and private lessons from PGA pros.
These properties offer a unique chance to relax in top-notch lodging surrounded by some of the world's best golf spots. Golf tourism has been growing since the 1940s; now, services like Airbnb make it easier for golfers to experience remarkable getaways.
Find the perfect Airbnb golf rental, and steer clear of bunkering up with strangers or ending up in the rough.
Choosing Your Ideal Airbnb Golf Vacation Rental
To choose your ideal Airbnb golf vacation rental, you need to consider a few factors. For a seamless experience, opt for rentals that offer accessibility to your desired golf course and location. Check out reviews and ratings for a better understanding of the rental. Additionally, amenities and services can make your stay comfortable and enjoyable.
Location and Course Access
Golf lovers seeking an ideal Airbnb should take into account its proximity to a golf course. Here are 3 main points to keep in mind:
Location – The rental should be close to the golf course you want to play, either walking distance or a short drive.
Course Quality – Different courses provide varying difficulty, facilities, and atmosphere. Select your golf vacation rental carefully to make sure it matches your skill level.
Availability – You might find some courses have limited availability, especially during high season. Check before booking if there are any restrictions on tee times or green fees.
Remember that location and access to the course make a big difference. Do some research before booking.
Pro Tip: Add an extra day to your stay so you can relax between rounds and explore the area. Better check reviews first – it's harder to escape a bad rating than a sand trap!
Reviews and Ratings
For choosing the ideal Airbnb golf vacation rental, customer feedback is key. Ratings give an overall overview of the rental's performance. Reviews from previous guests provide valuable insights into their personal experiences. Check for 5-star reviews, above-average 4-star reviews, average 3-star reviews, poor 2-star reviews, and worst of all, 1-star reviews which should be avoided at all costs. Don't just look at the positive reviews. Negative reviews can also show potential problems that may affect your stay. Look for specifics like cleanliness, noise levels, location accuracy or proximity to the golf course.
Cancellation policies are just as important, since they can have an impact if something goes wrong. Ensure you are prepared for any unforeseen circumstances by checking the policy before booking.
The Trip Advisor survey found that 53% of travelers won't book a rental with no reviews. Keep this in mind when looking for your perfect Airbnb golf vacation rental. Customer feedback is a powerful tool! Golf may be the main attraction, but amenities and services will keep you swinging in style.
Amenities and Services
When selecting a golf vacation rental on Airbnb, amenities and services matter! You can find options like private pools, BBQ grills, cable television, spa treatments, daily housekeeping and a kitchen with utensils. Plus, there are unique experiences, like personalized golf lessons or guided tours around the course. Even better, one guest reported receiving complimentary access to an exclusive golf club that wasn't available to the public. Have a one-of-a-kind vacation by planning your golf itinerary like a pro!
Planning Your Golf Vacation Itinerary
To plan your ultimate golf vacation with Airbnb, you'll need to craft a well-rounded itinerary. Book tee times, explore off-course activities and attractions, and tour the local cuisine and nightlife for a memorable trip. This section covers all you need to know for a bespoke golf trip with the sub-sections- Booking Tee Times, Exploring Off-Course Activities, and Touring the Local Cuisine and Nightlife.
Booking Tee Times
Reserving game time in advance is the only way to secure a slot on the green. To help make the process smoother, here's a six-step guide to get a great tee time.
Check Availability by calling or visiting their site.
Learn Peak and Off-Season months for deals/discounts.
Research Rating Systems for the best fit for your skill level.
Get Prepaid Booking Benefits if possible.
Book Earlier and plan for any last-minute changes.
Re-confirm Bookings through multiple methods.
Remember to look into each facility's unique rules and regulations before booking. Plus, some Golf Course Providers offer last-minute availabilities at walk-in rates.
In the 19th Century, Scotland didn't have any reservations for golf courses. Back then, golfing was only for aristocrats with private courses. But as golf grew in popularity, Reservation Systems became a must.
Why play mini-golf when you can explore the local brewery and putt back a few cold ones?
Exploring Off-Course Activities and Attractions
Golf vacations offer more than just a game. There are landmarks to explore, nature walks to take, and thrilling adventures to indulge in. Every location has activities for all ages, such as national parks and local delicacies.
Discover local markets and museums for insight into the culture and history of the region. Try water sports and beach activities for an adventurous experience. Otherwise, relax in spas and enjoy wellness therapies.
It's wise to research the destination beforehand to plan your itinerary effectively. Choose from cultural tours, amusement parks and more! Many golf courses are built around historic sites or natural landscapes with interesting stories. Some even offer tours to explore local species' habitats or discuss historical facts.
Plan your off-course activities to fit comfortably into your itinerary. Even a two-hour break is worth it when spent right! Enjoy the culinary delights and nightlife scene on your golf vacation.
Touring the Local Cuisine and Nightlife
Golf Vacay? Explore Local Gastronomy and Nightlife!
Planning a golf getaway? Make sure to experience the regional cuisine and nightlife. Try out renowned eateries and be part of local activities.
Bar hopping downtown or attending music shows in vibrant venues are great for introducing yourself to the culture. It's fun and you can learn about the community.
Indulging in local flavors has its perks. Meet talented chefs, witness creative cooking methods and try exclusive recipes only available when touring the gastronomy landscape.
The James Beard Foundation recommends popular culinary destinations like Charleston, SC; Chicago, IL; Denver, CO; Houston, TX; and Portland, OR for their rich cuisines.
Tips for a Memorable Airbnb Golf Vacation
To ensure a memorable Airbnb golf vacation with packing essentials, communication with your host, and staying safe and healthy during your stay, this section discusses some worthwhile tips. Learn how to pack like a pro, communicate effectively with your host, and acquire vital information about the surrounding area. Finally, discover easy ways to stay safe and healthy while enjoying your golf vacation.
Packing Essentials for a Golf Trip
It's key to take the right stuff for a golf trip. To have a relaxing and fun outing, think about these items before teeing off.
Golf Clubs: Put your clubs in a travel bag or case for protection on the way.
Golf Shoes: Choose shoes that are comfy and water-resistant for walking on grass.
Golf Balls & Tees: Bring lots of balls and tees to avoid running out mid-round.
Sunscreen: Cover your skin with a high SPF sunscreen to avoid the sun's rays.
Hat & Sunglasses: Cover your eyes and face with a hat and sunglasses.
Comfy Clothing: Wear breathable clothes that give you freedom of movement.
Plus, bring your lucky charm or go-to item. These little things can make your golf game more enjoyable. So, pack well for an amazing experience! Asking your Airbnb host for advice on the area is like playing golf with a blindfold – sometimes you make a hole in one, and other times you land in a sand trap.
Communicating with Your Host and Obtaining Area Information
When planning your golf getaway, stay in touch with your Airbnb host. Use the messaging feature to get all the info you need. Ask about amenities and get recommendations on nearby attractions, restaurants, and stores.
Do your research on the location. The Ultimate Golf Vacations website has great details on top golf destinations. Get maps and brochures from your host when you arrive.
To make it extra special, book a round of golf with locals or take part in local events. This will give you a real sense of the culture.
After your stay, leave an honest review to help future guests and give the host feedback. These tips will ensure an unforgettable golf vacation – and no trips to the hospital!
Staying Safe and Healthy During Your Stay.
Protect Your Wellbeing on Your Airbnb Golf Vacation.
It's key to be worry-free and have your health and safety guaranteed. So, ask your host about the safety protocols in place. Bring a face mask, hand sanitizer, and disinfectant wipes for shared areas.
Stay Healthy on Your Trip.
Staying active is important. Also, drink water, eat well, and get enough rest. Don't play golf non-stop!
Be Covered if Something Happens.
Additionally, get travel medical insurance to cover any unexpected events. Read the policy details and choose one with coverage for recreational activities such as golfing.
A Family Shares Their Airbnb Golf Vacation Experience.
Recently, a family from California had their first Airbnb-golf vacation in Arizona. They were pleased that hosts were following COVID-19 protocols seriously. Plus, their son discovered a new sport he loved!