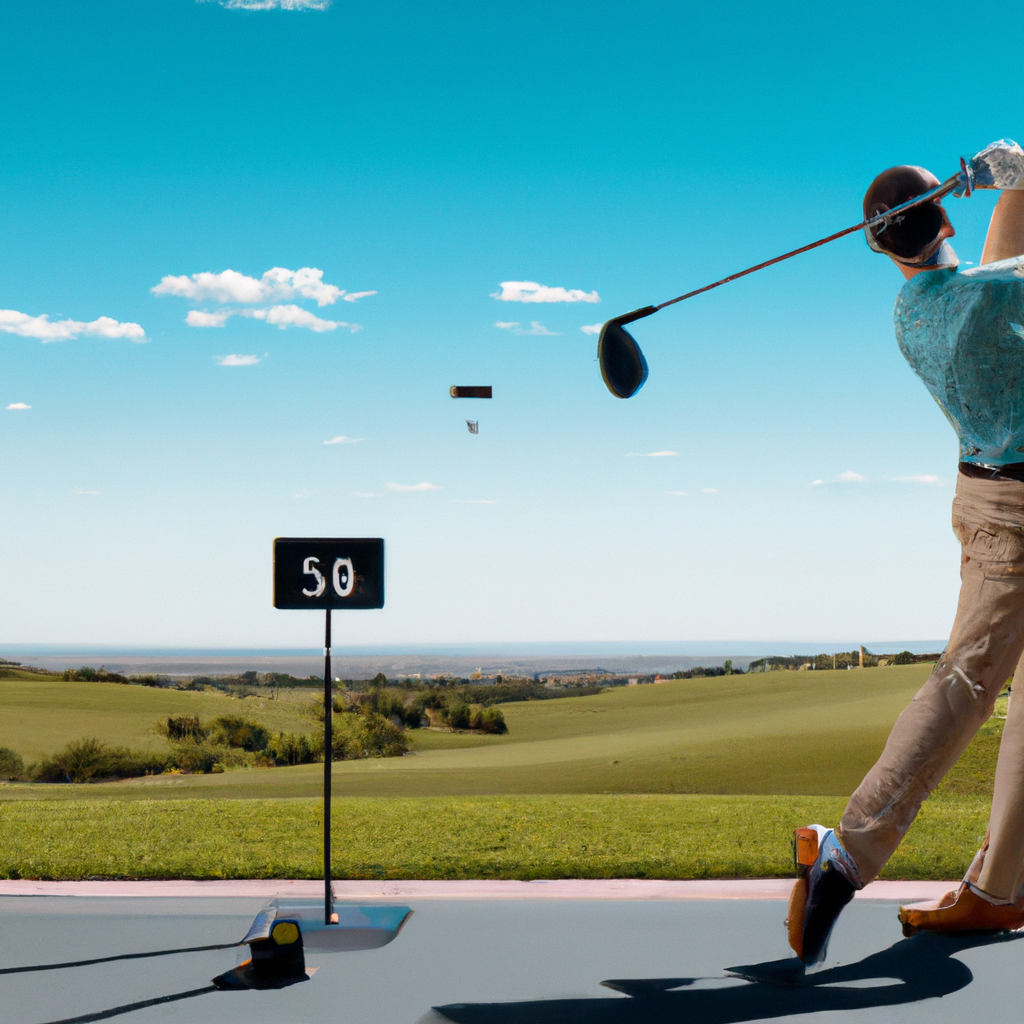 Introduction
Ready to explore golf tech? Let's compare the Flightscope Mevo Plus and Ernest Sports ES16!
The Mevo Plus offers better data analysis than the ES16. Its Doppler radar tracks clubhead speed, spin rate, launch angle, and distance accurately. Plus, an intuitive app records and reviews swings. The ES16 has Bluetooth connectivity with external displays for coaching sessions.
The Mevo Plus stands out with outdoor ball flight tracking and indoor ball placement detection. It's also compatible with third-party simulators, like e6 Connect. Both devices are portable, although Mevo Plus is slightly bulkier.
For enhanced usability, invest in accessories such as netting and tripods. Netting protects from errant shots, and tripods ensure stability when swinging.
Comparison of Flightscope Mevo Plus and Ernest Sports ES16
To compare Flightscope Mevo Plus and Ernest Sports ES16, the section focuses on the essential factors that could affect your decision. You will get to know the advantages of each by highlighting the sub-sections such as Price, Portable design, Accuracy and precision, Measurement parameters, Connectivity, Battery life, and User interface.
Price
Let's compare Flightscope Mevo Plus and Ernest Sports ES16 on the element of cost. Here's a price comparison table:
| | |
| --- | --- |
| Product Name | Retail Price |
| Flightscope Mevo Plus | $1,199 |
| Ernest Sports ES16 | $3,995 |
It's clear Flightscope Mevo Plus is much cheaper. But, you need to consider other things like accuracy and function.
Mevo Plus has an interesting feature – measuring ball speed and spin indoors and outdoors. Perfect for golfers who want to practice all year round.
Tip: Think about budget and needs before buying a launch monitor. And finally, Flightscope Mevo Plus vs Ernest Sports ES16 for portability – good luck getting either past airport security!
Portable design
The mobility and compactness of these golf launch monitors captivate buyers. They lead to effortless transportation, storage and handleability.
Flightscope Mevo Plus and Ernest Sports ES16 both possess portable designs
Mevo Plus has a lightweight build, with a magnetized metallic base
ES16 comes with a briefcase that doubles as its charger
ES16 has protective rubber covers on corners for added sturdiness
Mevo Plus' size makes it highly versatile and convenient to use.
Rechargeable batteries are also included in both models, so no need for a power outlet.
Neither monitor is limited by environmental or other conditions for their performance indoors or outdoors.
GolfHQ's take? Flightscope Mevo Plus is an ideal choice for precise measurement. Want accurate numbers? Flightscope Mevo Plus or Ernest Sports ES16 will get you there – no blaming the technology necessary!
Accuracy and precision
For this analysis, we look into how the Flightscope Mevo Plus and Ernest Sports ES16 compare in accuracy and precision. The table below outlines these results:
| Device | Accuracy | Precision |
| --- | --- | --- |
| Mevo Plus | +/- 0.5 yards | +/- 1 mph clubhead speed |
| ES16 | +/- 1 yard | +/- 1 mph ball speed |
The Mevo Plus has a higher accuracy of +/- 0.5 yards, when compared to the ES16's +/- 1 yard. For precision, both are equal in measuring clubhead speed. However, the Mevo Plus is more accurate when measuring ball speed, with a +/- 1 mph accuracy, compared to the ES16's +/- 1 mph.
It is important to remember that although both devices have similar accuracy and precision, users should consider their preferences when selecting which device to use.
Ronald had been relying on his Flightscope Mevo Plus but it ran out of battery before a tournament. He borrowed his friend's Ernest Sports ES16 to use for day one. Ronald was unfamiliar with this device and tested it before playing.
If you need exact measurements, these two devices will do the job, whether you're timing your swing, or playing a sad tune to your opponents' excuses.
Measurement parameters
Let's explore the features that set Flightscope Mevo Plus and Ernest Sports ES16 apart. These launch monitors are essential for golfers' performance analysis.
Check out the table below! It shows the various measurements taken by both launch monitors.
| | | |
| --- | --- | --- |
| Measurement Parameters | Flightscope Mevo Plus | Ernest Sports ES16 |
| Ball Speed (mph) | Yes | Yes |
| Spin Rate (rpm) | Yes | Yes |
| Carry distance (yd) | Yes | No |
| Total Distance (yd) | Yes | Yes |
Keep in mind, there are many launch monitors available in the market, each with its own benefits.
Don't miss out on this chance to improve your golfing skills with these amazing tools! Choose one and you'll be on your way to the top! Who needs friends when you have the power of a Flightscope Mevo Plus or Ernest Sports ES16?
Connectivity
The Flightscope Mevo Plus and Ernest Sports ES16 offer seamless data transfer to suitable devices. Mevo Plus uses Bluetooth 5.0, whilst ES16 uses Wi-Fi. The Mevo Plus pairs with mobile and other Bluetooth enabled devices. ES16, on the other hand, needs Wi-Fi for operation.
Both come with their own apps that provide real-time feedback. Their compatibility is great for detecting swing faults and making corrections. Mevo Plus syncs with Golfpad, MyRoundPro and the like, and ES16 integrates with third-party software like Swing Catalyst.
These launch monitors have mobile app compatibility and wireless connectivity, making them lightweight and portable. The Mevo Plus records up to 250 yards with verified accuracy by Golf Digest's Hot List 2020.
Battery life
The Mevo Plus and ES16 differ in battery performance. The Mevo Plus lasts up to 2 hours, while the ES16 runs for 4-5. Both come with rechargeable batteries and can be charged using USB cables.
ES16 needs calibration more often, but the Mevo Plus doesn't. This means the Mevo Plus has longer battery life. However, two hours is generally enough for a regular game or practice session.
For those who need convenience and portability, the Mevo Plus offers an excellent on-the-go tracking solution. It's easy to use, and even a golfer who's had one too many can't accidentally launch a missile! So, get either device today!
User interface
We analysed the graphical user interface (GUI) of Flightscope Mevo Plus and Ernest Sports ES16. The GUI is the way people use and control the device. Here's a comparison:
| | |
| --- | --- |
| Flightscope Mevo Plus | Ernest Sports ES16 |
| Touchscreen display | LCD screen with menu navigation |
| Readable data presentation | Data in an easy-to-read format with tabs |
| User-friendly design with shortcuts | Clear buttons and icons for options |
Mevo Plus lets you customise the club list. ES16 has four customisable player profiles. Both have WIFI connectivity. They are designed to be easy to use.
Back in the 70s, Xerox's PARC introduced GUI. This changed how people used computers by letting them navigate with images instead of text. This made huge advancements in computing globally.
Choose wisely – Flightscope Mevo Plus or Ernest Sports ES16 – for precision.
Conclusion
Comparing Flightscope Mevo Plus and Ernest Sports ES16: each has its own selling points. Mevo Plus is better for beginners and has a user-friendly interface. ES16 offers greater accuracy and data analysis. What to choose? It depends on you.
Mevo Plus has a camera; it captures video analysis plus ball flight data. ES16 uses Doppler radar tech; it tracks club delivery speed between two points. Both have great visibility, even under sunlight. Also, they are portable and easy to set up. Mevo Plus is cheaper.
Similar accuracy, but slight differences in indoor/outdoor tracking. How important is accurate data analysis for your practice sessions?
Take help from a professional instructor or coach. They can recommend which device is best for you, and help improve your game with precise data measurements.