Luke is an avid weekend-warrior golfer from the East Coast who plays golf more than he cares to admit.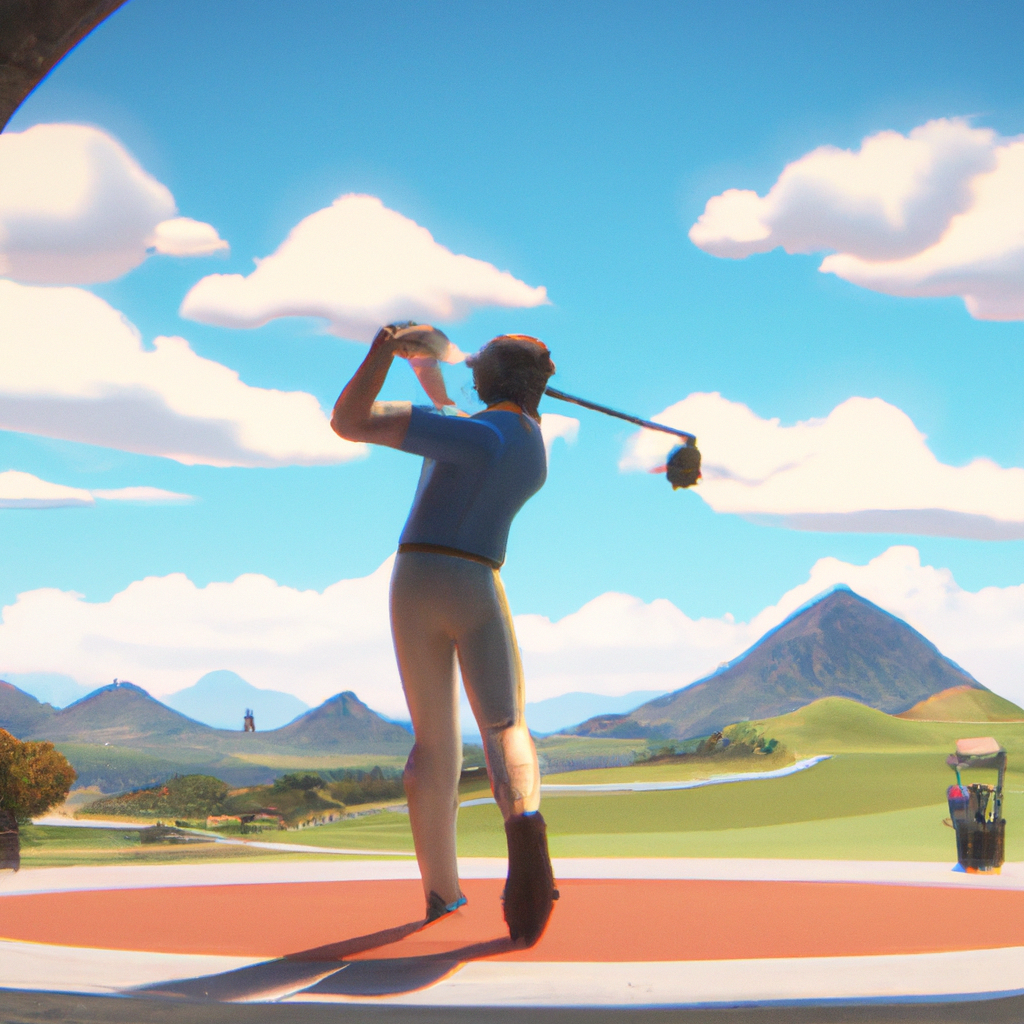 Top golf courses for improving your game
Golf is a sport that requires a lot of practice, and choosing the right golf course can make a huge difference in improving your game. Here are some of the top golf courses that can help you improve your skills and take your game to the next level.
The Pebble Beach Golf Links: Located in California, this golf course is known for its stunning views and challenging terrain. It has been the site of numerous professional tournaments and offers a unique experience to golf enthusiasts.
Pinehurst Resort: Known as the "Cradle of American Golf," Pinehurst Resort is located in North Carolina and offers a variety of courses for players of all skill levels. It also has a state-of-the-art practice facility to help players work on their game.
St. Andrews Links: Located in Scotland, St. Andrews Links is one of the oldest and most iconic golf courses in the world. It's known for its challenging terrain and the famous "Road Hole," which requires players to hit their ball over a hotel.
Augusta National Golf Club: Home to the Masters Tournament, Augusta National Golf Club is located in Georgia and is considered one of the most prestigious golf courses in the world. It has a strict membership policy, but visitors can still admire the beautiful course and its famous landmarks.
Royal Melbourne Golf Club: Located in Australia, Royal Melbourne Golf Club is known for its fast greens and tough bunkers. It has hosted numerous international tournaments and is a popular destination for golf enthusiasts.
Bandon Dunes Golf Resort: Located in Oregon, Bandon Dunes Golf Resort offers a variety of courses with stunning views of the Pacific Ocean. It also has a unique practice center that includes a short game area and a driving range.
If you want to improve your golf game, consider trying out one of these top golf courses. Each course offers a unique experience and can help you work on different aspects of your game.
Pro Tip: Before you go to a new golf course, research the course layout and practice your shots beforehand to get a better understanding of the terrain and the challenges you may face.
Choosing the right course for your skill level is like selecting the perfect club, it can make or break your game – and your ego.
The importance of choosing the right course for your skill level
Finding the perfect golf course is essential for improving your game and boosting confidence. Without understanding your skill level, you could get frustrated and this would stop you from performing well. Playing on courses that match your abilities helps you understand your strengths and weaknesses – allowing you to get better at golf.
It can be hard to choose a suitable course, as there are many different options, each with varying levels of difficulty. You must consider things like your playing ability, the conditions, length, and hazards before selecting a course. When you play on courses suited to your skills, your confidence increases. You can then take risks and think positively when facing tricky shots.
It's worth noting that some courses provide unique challenges and others have wide fairways with fewer obstacles – this makes them great for beginners and mid-level players. So, it's important to pick the right course that helps you improve your skills and offers enjoyment.
Pro Tip: Don't be afraid to ask a club pro or experienced golfer for advice on which course fits your skill level.
How a challenging course can improve your skills
Try out different golf courses to boost your game! Challenging courses will require focus on technique and strategy, which can lead to better shots. There are unique obstacles and terrain types that can make you adjust your swing or strategy. Playing familiar courses may be comfortable, but it can limit growth in terms of skill development.
To improve your game with challenging courses, find one with varying designs and levels of difficulty. Focus on strategy rather than just hitting the ball as far as possible. Record and analyze shots and mistakes for future improvement. Doing this can provide a great learning experience while improving skills and building confidence.
Golf courses with excellent practice facilities
Paragraph 1 – For golfers looking to up their game, finding a course with superior facilities for practice is key. Discover the venues that boast first-class training amenities to elevate your skills and really improve your game.
Paragraph 2 – Among the top golf courses with exceptional practice facilities are:
Pebble Beach Golf Links with its award-winning practice center and covered hitting bays.
TPC Sawgrass, which offers a 77,000 square foot putting green and short game complex designed to replicate tournament conditions.
The Belfry, host of the Ryder Cup, features an outdoor teaching and practice area that includes a putting green, practice bunker, and 34-bay driving range.
Pinehurst Resort and Country Club has a 33-acre practice facility with a 9-hole short course and practice bunkers that can recreate any shot.
St. Andrews Links, the "home of golf," boasts 12 different courses, including the Old Course, which offers a practice range and chipping area.
Paragraph 3 – Along with their outstanding practice facilities, each course offers unique experiences. Pebble Beach features unmatched views of the Pacific Ocean, TPC Sawgrass is known for its challenging 17th hole, The Belfry offers a full resort experience including multiple dining options, Pinehurst is located in the heart of golf country, and St. Andrews is steeped in history and tradition.
Paragraph 4 – Don't miss out on the opportunity to improve your game at these incredible courses. Book a tee time and take advantage of the world-class practice amenities they offer. Your game will thank you. Practicing on a dedicated range is like going to the gym for your swing – except you get to wear comfy shoes and have a cold beer afterwards.
The benefits of practicing on a dedicated practice range
Golfers look to practice ranges for exceptional benefits that go beyond the standard course experience. These benefits include:
1. Quiet, undisturbed environments for concentrated practice.
2. Lower cost range balls for more repetitions.
3. Targets, bunkers, and hazards for mastering various shots.
4. Dedicated areas like chipping greens and sand traps.
5. Increased confidence and improved performance.
Find a golf venue with great practice facilities. Climate-controlled bays and virtual simulators can enhance your routine. One golfer found success with a practice facility near his house. It had five large heated bays, a covered matt area, and a short-game area with a bunker and green. This helped him improve quickly. He now hits straighter drives, sticks approach shots closer to pins, and gets out of bunkers efficiently. Discover how to get a hole in one by visiting courses with instructors or coaching programs.
Golf courses with instructors or coaching programs
Golf courses with coaching programs are the new trend. The first national instructional program, the PGA, was founded in 1916. Nowadays, teaching styles have evolved to help people improve their game.
These are some top-rated golf courses with amazing coaches and training programs:
Plantation Golf Club, Frisco – Offers private lessons, group clinics and video analysis.
Pebble Beach Golf Links, California – Provides multiple-day Golf Academy program with top professionals.
Sea Island Resort, Georgia – Year-round instruction available at the Performance Center.
Troon North Golf Club, Arizona – Private and group lessons, plus on-course instruction from PGA professionals.
If you want to go a step further, these facilities offer golf fitness training and mental performance coaching. This is your chance to learn the right techniques and strategies to take your game to the next level. Nowadays, technology and modern teaching methods will make even the Terminator jealous!
Golf courses with state-of-the-art technology
Enhance your golf experience at cutting-edge golf courses. These courses are equipped with the most advanced technology, allowing golfers to enjoy an immersive and engaging game.
Golf Courses with State-of-the-Art Technology
| Golf Course | Location | Technology |
| --- | --- | --- |
| Pebble Beach Golf Links | California | GPS-enabled carts, TrackMan technology |
| St Andrews Links – Old Course | Scotland | Simulators, Swing analysis technology |
| Augusta National Golf Club | Georgia | High-speed cameras, Ball tracking technology |
| Dubai Creek Golf and Yacht Club | Dubai | Virtual Reality, Smart cart |
| Mission Hills Shenzhen | China | 10-hole putting course, Golf simulators |
It's not just about the technology, but also about the exceptional services provided by these golf courses. Apart from the state-of-the-art technology, they offer amenities like private caddie services, fine dining restaurants, and luxurious accommodations to provide golfers with an unforgettable experience.
To make the most of your golfing experience at these high-tech courses, try playing in groups and participate in friendly tournaments. Also, opt for personal coaching sessions to understand your strengths and weaknesses. These suggestions will help you improve your game and enjoy it to the fullest.
Who needs a caddy when you've got an app to analyze your swing? #TechIsMyCaddy
The advantages of using technology to analyze and improve your game
Advanced technology can be of great help to boost your golf game. It gives real-time data on your swing and helps you identify weaknesses in your technique. You can then make custom adjustments to gain an edge in the game. Moreover, this technology gives detailed feedback on many aspects of your game. This info can be used to create tailored training programs to reach your goals.
Virtual reality systems are also used in some golf courses, so players can practice swings and navigate challenging courses before playing for real.
The golf swing analyzer was invented by English golfer J.H. Taylor in the early 20th century. Today's devices have advanced sensors that capture even the slightest movement of the club, providing accurate swing data. Many professional golfers rely heavily on this tech to optimize play and stay ahead of the competition. Even top golf courses use technology so advanced, it seems like the ball is being guided by a GPS – and it actually is!
Examples of technology used at top golf courses
Golf courses are no longer just about serene landscapes. Now, they've become tech-savvy with top-notch technology. Have a look at some of the most exciting examples:
| Technology | Golf Course |
| --- | --- |
| Real-time Tracking | Pebble Beach |
| Smart Clubs | The K Club |
| Golf Analytics Software | Torrey Pines |
| Virtual Reality | Bay Hill Club & Lodge |
AI algorithms are used to optimize operations and make better decisions. Plus, tech enhancements amplify the excitement factor for amateurs and professionals alike.
Golf Monthly reported an 8% increase in the number of rounds in England after Toptracer Range cameras were installed. This shows how impressive novel integrations can be for enthusiasts and how quick results affirm big decisions for business owners.
Golf courses with unique features
In this article, we explore the top golf courses that offer unique characteristics that set them apart from regular golf courses. These courses provide distinct experiences for players that challenge their skills and provide new perspectives on the game.
Some of the unique features offered by these courses include challenging terrain, different types of grass, varying elevations, and water hazards strategically placed to test a player's accuracy. Additionally, some courses offer unique playing experiences, such as night golf or playing on courses designed by famous golfers.
Furthermore, these courses provide opportunities to learn and improve skills through professional classes or tournaments. They also offer luxury amenities and accommodations for guests, making them perfect for vacations or weekend getaways.
In addition, one notable course, Whistling Straits, has hosted major golf tournaments, such as the PGA Championship and the Ryder Cup.
According to Golf Digest's ranking of the top golf courses, Pine Valley Golf Club in New Jersey holds the top spot for the ninth consecutive year.
Better bring a snorkel to the Ocean Course, because you're bound to hit more water than balls.
Courses with unusual hazards or terrain
Golfers around the world flock to courses with special hazards and terrain features. They want to test their skills against unusual terrains.
Here are some examples of courses with unique features that make for an unforgettable experience. Take a look at this table:
| Golf Course | Unique Feature |
| --- | --- |
| Legend Golf & Safari Resort, South Africa | 'Extreme 19th Hole' – helicopter drop onto mountaintop tee |
| The Coeur d'Alene Resort, Idaho | Floating Green on hole 14 |
| Whistling Straits Golf Course, Wisconsin | Bluff-beds along Lake Michigan creating rugged and picturesque topography |
| TPC Scottsdale, Arizona | 16th hole called "The Coliseum" with extreme stadium design |
| Island Green at TPC Sawgrass, Florida | Par-3 green on an island in the middle of a water hazard |
Golfers love to try these courses out; they add adventure to their game. Rare attributes include underwater holes, active volcanoes surrounding greens, even holes across borders!
Legend Golf & Safari Resort in South Africa offers 'The Extreme 19th.' It requires a helicopter ride to reach the cliffside tee off. The par-three is one of the highest in the world, with the green at 1,200 feet below the tee box.
Coeur d'Alene Resort's floating green adds a twist to traditional greens. On Idaho's Lake Coeur d'Alene, the 14th hole gives players an unusual experience hitting towards the buoyant platform.
Whistling Straits Golf Course is known for its rugged and picturesque terrain along Lake Michigan. Sand dunes, tall grasses, and deep ravines give golfers a dramatic view and difficult terrain.
These courses will challenge you in ways you never thought possible!
Courses with multiple tee locations for varied gameplay
Golf courses with various tee placements bring an abundance of difficulty and pleasure to the game. They provide a chance for players of any level to work on their skills and talents, all while enjoying the sport.
Unique tee positions aid in making shorter or longer holes, raising the challenge of each course.
Multiple tees lend a hand to golfers as they tackle each hole and make the most effective swings.
Players can pick from many tee lengths, ensuring they're playing fairly versus their opponents.
The distances between numerous tees can be vast when just a few yards' difference can change a player's strategy.
Different colored markers show off the various tees, allowing both novice and experienced golfers to aim their shots accurately.
Moreover, courses with multiple tee locations boost the track's playability by giving an incomparable experience for all skill levels. Choosing the correct tee for one's abilities is essential for having a great time on these kinds of tracks.
It's like unearthing a hidden gem when you're given proper tee options at top-notch courses. Don't miss out on such a thrilling opportunity to challenge yourself and enjoy it fully! Finding the ideal golf course won't guarantee a superior game, but at least you'll have a special feature to blame your bad shots on.
Conclusion: Finding the right golf course to improve your game
Finding the Best Golf Course to Improve Your Game?
Need a great golf course to improve your game? It can be tough to find the right one. Look at things like location, layout, green speed, and practice areas. Efficient booking and helpful staff help too.
Choose a course that matches your skills and offers some challenges. Courses with top-notch grounds maintenance make a big difference. Some great – but lesser-known – courses are: Streamsong Resort (Florida), Barnbougle Dunes (Tasmania), or Bro Hof Slott (Sweden).
Pro Tip: Set short-term goals for driving, putting, etc. Track your progress at each course you visit. Keep track of your progress over time.