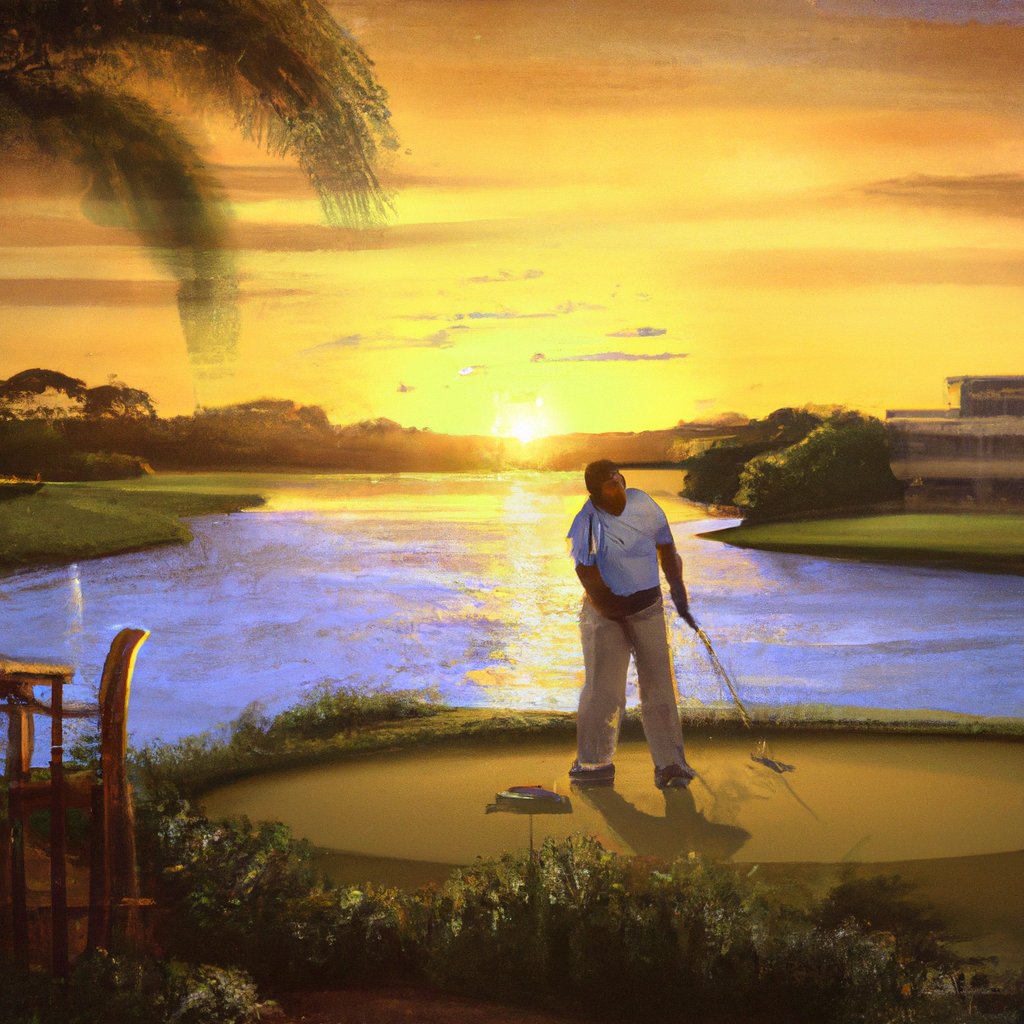 Overview of Isleworth Golf and Country Club
Isleworth Golf and Country Club is a private, luxury community in Windermere, FL. Arnold Palmer designed the championship golf course and it has a beautiful lakeside setting. World-class amenities like tennis and wellness facilities are available for its residents.
The homes are customized to the individual's preferences, with exquisite craftsmanship and finishes. Lush landscaping, cascading fountains and manicured greens add to the natural beauty. This community is known for attracting successful people like business figures, athletes, celebrities and captains of industry.
The club has expansive dining rooms that offer gourmet dishes. A variety of cuisines are available for members and their families to enjoy indoors or outdoors.
Isleworth also has a philanthropic vision championed by founder Joe Lewis. They assist local healthcare organizations with charitable giving needs through their foundation work with Orlando Health Foundation.
Isleworth is the new benchmark of excellence for its elite residents who seek great amenities and aesthetics. It's the place to be for your golf swing and other luxuries!
Amenities offered at Isleworth Golf and Country Club
To discover the facilities offered by Isleworth Golf and Country Club in Windermere FL, delve into their amenities. Golf, tennis, fitness, spa, salon, dining, and swimming are all part of their offerings. Read on to learn about the diverse range of services available in each of these sub-sections.
Golf course
Experience a top-notch golfing adventure at Isleworth Golf and Country Club. The 18-hole championship course boasts rolling hills, waterfalls, and stunning views to challenge even the most skilled golfer.
PGA-certified pros provide individual lessons, group clinics, and complimentary clinics for kids. Plus, the facility has a high-tech practice range with different areas to master your short game or long drives.
The clubhouse offers premium amenities, such as locker rooms with private showers and saunas, equipment rentals, bag storage, and shoe shining services. Enjoy gourmet meals at the restaurant or chill with drinks at the bar.
Pro Tip: The best time to play is during the milder fall season in Florida!
For an alternative sport, hit up the tennis courts at Isleworth Golf and Country Club.
Tennis courts
Isleworth Golf and Country Club offers top-notch amenities, including five clay courts for the sport of racket and balls.
These courts offer a luxurious playing surface, and feature shaded spectator seating, locker rooms, shower areas, and a marquee LED scoreboard.
A highly qualified expert instructor oversees the tennis program, creating custom plans to maximize skills. Lessons and tournaments are offered throughout the year, and the Tennis Shop is stocked with quality equipment.
Work on your service drills and forehand/backhand combinations to develop finesse in your strokes. Relax in the hot tub next to the court area, then refuel on energy drinks or snacks prepared by a chef.
Experience the castle-like abode, with breath-taking panoramic views, pools, casual and fine dining, and more!
Top it off with a visit to the fitness center to sweat out yesterday's round of drinks.
Fitness center
Isleworth Golf and Country Club is the perfect place for athletic lovers – offering an amazing Health and Wellness Center. It's full of great features such as:
State-of-the-art cardiovascular machines
Circuit weight training equipment
Pilates Reformer machines
Yoga and group fitness studios
Personal Training services available
This gym has something for everyone, novice to experienced. With modern tools and knowledgeable trainers, members can easily reach their health goals at Isleworth. Plus, visitors can relax after a workout in the sauna and steam rooms!
Come visit Isleworth Golf & Country Club for an incredible way to improve your health in Florida! Relaxation is just a spa treatment away, unless you're golfing with my swing.
Spa and salon
Unlock the sanctuary of relaxation and beauty at Isleworth's Wellness Retreat. Pamper yourself with a range of services like massages, facials, manicures, and pedicures. Take a break in the sauna or steam room. Dip into the hydrotherapy pool. Participate in fitness and wellness classes. Get guidance from expert therapists.
Nourish your body with luxuries that bring you peace and solace. Refresh your skin with the Hydrafacial for visible results. Relieve chronic pain with acupuncture sessions. Enjoy an unmatched moment of relaxation in paradise to promote your health.
Treat yourself to sumptuous dining options at Isleworth Golf and Country Club. Work off the calories with more than a hole-in-one!
Dining options
At Isleworth Golf and Country Club, members get to indulge in delicious food options! From casual eats to fancy feasts, there's something for everyone.
Member's Grille – a chill spot for breakfast, lunch, and dinner
The Clubhouse – award-winning chefs make up the seasonal menu
The Terrace – al-fresco seating with views of the golf course
The Turn – snacks for golfers on the go!
The Bar – sophisticated cocktails, wine, and more.
Plus, there are special events and themed nights with exclusive menus and local ingredients. Private wine tastings and cooking classes with the executive chef are also available.
Come to Isleworth Golf and Country Club to enjoy the best dining in Orlando. Join today and start indulging! Who needs the beach when you can swim in style at Isleworth's luxurious pools?
Swimming pools
At Isleworth Golf and Country Club, make a splash in style! With three pools – lap pool, family pool, and a toddler splash area – you are guaranteed refreshing dips with crystal-clear water kept at ideal temperatures.
Treat your taste buds at the Pool Bar & Grill! The selection of dishes is sure to tantalize your taste buds – don't miss the prime rib sandwich!
Fitness-minded? Certified instructors lead aquatic exercises designed to burn calories, improve flexibility, and promote overall balance for all skill levels.
Chill out in the cabanas or lay under parasols alongside the pool. The impeccable service is sure to make your experience memorable. Plus, staff anticipate your every need – from extra towels to replenishing coconut water supply!
Join Isleworth Golf and Country Club and it'll be like marrying a supermodel, except you get to play with your balls!
Membership options at Isleworth Golf and Country Club
To learn about the membership options available at Isleworth Golf and Country Club, look no further. This section discusses everything you need to know about initiation fees and monthly dues, categories of membership, and the benefits you can enjoy as a member. Keep reading to discover the solution that fits your needs best.
Initiation fees and monthly dues
Are you interested in joining Isleworth Golf and Country Club? Here is an overview of the current initiation fees and monthly dues:
| Membership Type | Initiation Fee | Monthly Dues |
| --- | --- | --- |
| Full Golf | $150,000 | $2,250 |
| Sports | $75,000 | $1,500 |
| Social | $25,000 | $300 |
It is important to remember that these fees are subject to change without notice.
When deciding to join Isleworth, there are many great benefits to consider. For example, amazing golf courses designed by Arnold Palmer and Steve Smyers. In addition, luxury spa, fitness center, tennis courts, and restaurants.
One member said they were impressed with the level of service provided by staff members. They noted the attention to detail in events hosted at the club and daily interactions with employees.
Choosing Isleworth Golf and Country Club is like selecting a spouse. There are different categories of membership for every budget.
Categories of membership
Isleworth Golf and Country Club offers varied membership options. Check out the table for categories, descriptions, benefits, and prices! Corporate and Junior Executive memberships also available.
| Categories of Membership | Description | Benefits | Price |
| --- | --- | --- | --- |
| Golf Membership | Full golf access. | Unlimited golf rounds, bag storage, locker room access, member events. | $250k initiation, $25k annual dues. |
| Social Membership | Social and dining access. | Dining privs, member events, spa and fitness center access. No golf access. | $80k initiation, $8k annual dues. |
| Sports Membership | Athletic amenities access. | Tennis court, limited golf rounds (6/year), dining privs, spa, fitness center access. No bag storage or locker room access, | $125k initiation, $12.5k annual dues. |
Get exclusive benefits and luxurious amenities at Isleworth Golf and Country Club! Join today and be part of a world-class golfing lifestyle. Plus, you may even find Tiger Woods in the bathroom!
Membership benefits
At Isleworth Golf and Country Club, members can enjoy a range of exclusive amenities and services. These include:
World-class championship golf courses
Private tennis courts
State-of-the-art fitness center
Luxurious spa treatments
Fine dining options and social events
Isleworth also offers three different memberships: Full Golf, Premier Sports Social and Junior Executive. The first two types provide full access to all Club facilities, while the third is for those aged 39 or younger with limited playing privileges.
Golfweek Magazine named Isleworth's Championship Course as one of America's Top-100 Modern Courses! Plus, many PGA tour players practice at the club before competing in Orlando tournaments. So if you're looking for more than just golf, Isleworth has you covered!
Events and activities at Isleworth Golf and Country Club
To enhance your experience at Isleworth Golf and Country Club in Windermere, FL, this section highlights the various events and activities available to you. Whether you're looking to host a wedding or corporate event, participate in junior golf and tennis programs, or socialize with other members, Isleworth has you covered.
Weddings and events
Want to host an event that'll be remembered? Isleworth Golf and Country Club is the perfect venue! Our amenities and services make sure your event runs without a hitch.
We have something for everyone – intimate gatherings, corporate events and grand celebrations. Plus, our golf course provides a stunning backdrop that can't be found elsewhere in Orlando.
Don't miss out – contact us today to plan your event of a lifetime! And don't forget about our junior golf and tennis programs – it's never too early to start winning trophies.
Junior golf and tennis programs
The Isleworth Golf & Country Club offers an amazing chance for children to master the basics of golf and tennis through its youth-centred programs. These classes teach kids club handling skills, the game rules, and supervised practice sessions with pro coaches.
The Club has a policy of quality over quantity, with limited students per batch. Weekly two-hour classes are available, split into 5-8 year-olds and 9-16 year-olds. The program can be extended for several months, so children can improve their skills.
Competitions and games, such as the 'Intra-Club Golf Championship', give kids a chance to show what they have learned and build confidence. Parents can provide their own equipment, or take advantage of special prices at the pro shop. Golf may be a solitary sport, but the social events and activities at the Club will give you a feeling of accomplishment.
Social events and activities
Isleworth Golf and Country Club offers a bunch of activities for its members. From social events to solo endeavours, nothing is overlooked! For example, each month there's a dine-in event at the clubhouse. Plus, yearly galas, fundraising activities and sports tournaments are held too. What's more, the water park is perfect for creating family memories during the summer.
Golfers can join group clinics and take private lessons with professional coaches. And fitness fanatics can head to the modern gym with top-notch equipment and expert trainers. Plus, there's plenty of outdoor fun: Tennis, basketball, racquetball and volleyball courts are all available.
New members also get a welcome package with exclusive deals on dining and recreational facilities. It's no wonder Isleworth Golf and Country Club is rated one of the top 100 golf courses in America by Golf Digest. If you're looking for something special, why not check out the real estate opportunities at Isleworth? The views are gorgeous!
Real estate opportunities at Isleworth Golf and Country Club
To find the ideal real estate opportunity at Isleworth Golf and Country Club, Windermere FL, explore our sub-sections. Choose from luxurious homes and estates, but first understand the homeowner association fees and regulations. Check the available properties to make a wise decision and invest in your dream home.
Luxury homes and estates
The Isleworth Golf and Country Club is the perfect investment for those searching for luxurious homes and estates. All properties boast top-notch craftsmanship, materials, and amenities. These include spacious living areas, views of the golf course, swimming pools, wine cellars, theatre rooms, custom kitchens, and state-of-the-art security systems.
This lavish location offers potential buyers exceptional benefits and an unmatched lifestyle. Gloucester Road has limited land available for custom home and estate design.
Residents have access to designers who can fulfill their unique requirements. For example, one resident requested a home based on an ancient Roman villa, which was accomplished with great success.
Becoming a member of the homeowner association at Isleworth Golf and Country Club is like signing up at a gym – you pay your fees and follow the rules. Here, the only muscles you'll be flexing are those of your wallet.
Homeowner association fees and regulations
Isleworth Golf and Country Club is an exclusive community with its own rules and regulations. You must pay an annual fee to access the amenities, like the golf course, clubhouse and other private facilities.
The association makes sure all houses look the same by enforcing guidelines. Before making changes, such as landscaping or architecture, you need approval from the association. Plus, everyone shares the cost of common area maintenance.
There are also rules for safety and upkeep, including pet regulations. Read through all the association documents carefully before deciding on your property in the community. Investing in Isleworth Golf and Country Club could be a hole-in-one opportunity!
Availability of properties
Discover a variety of luxurious accommodations at Isleworth Golf and Country Club! Properties range from $2 to $40 million and include villas, mansions, and estates. Enjoy opulent settings with golf courses, lakes, wildlife preserves, and miles of walking trails. Plus, you'll have a prized address near the attractions.
Customize your investment with tailored packages for relaxation, pleasure, and entertainment. Members also get access to top-notch facilities such as fitness centers and wellness spas. The club also hosts events like social galas, fostering community bonding.
Make the most of this hole-in-one opportunity! Seek professional advice on what could be the most significant decision of your life. Welcome to Isleworth Golf and Country Club!
Conclusion: Why Isleworth Golf and Country Club is a premier destination in Windermere, FL
Isleworth Golf and Country Club in Windermere, FL offers guests luxurious living and world-class golfing. It provides exclusivity, sophistication, and elegance that exceeds expectations. This premier destination features an 18-hole championship golf course designed by Arnold Palmer and state-of-the-art practice facilities. Plus, enjoy tennis courts with private lessons and a fitness center with stunning scenery.
What makes Isleworth stand out? Personalized services. Every member gets custom attention to their preferences, from socialization to dining. If you're planning a corporate event, Isleworth will impress with impeccable service and luxurious surroundings. Experience unparalleled luxury at Isleworth Golf and Country Club!