Luke is an avid weekend-warrior golfer from the East Coast who plays golf more than he cares to admit.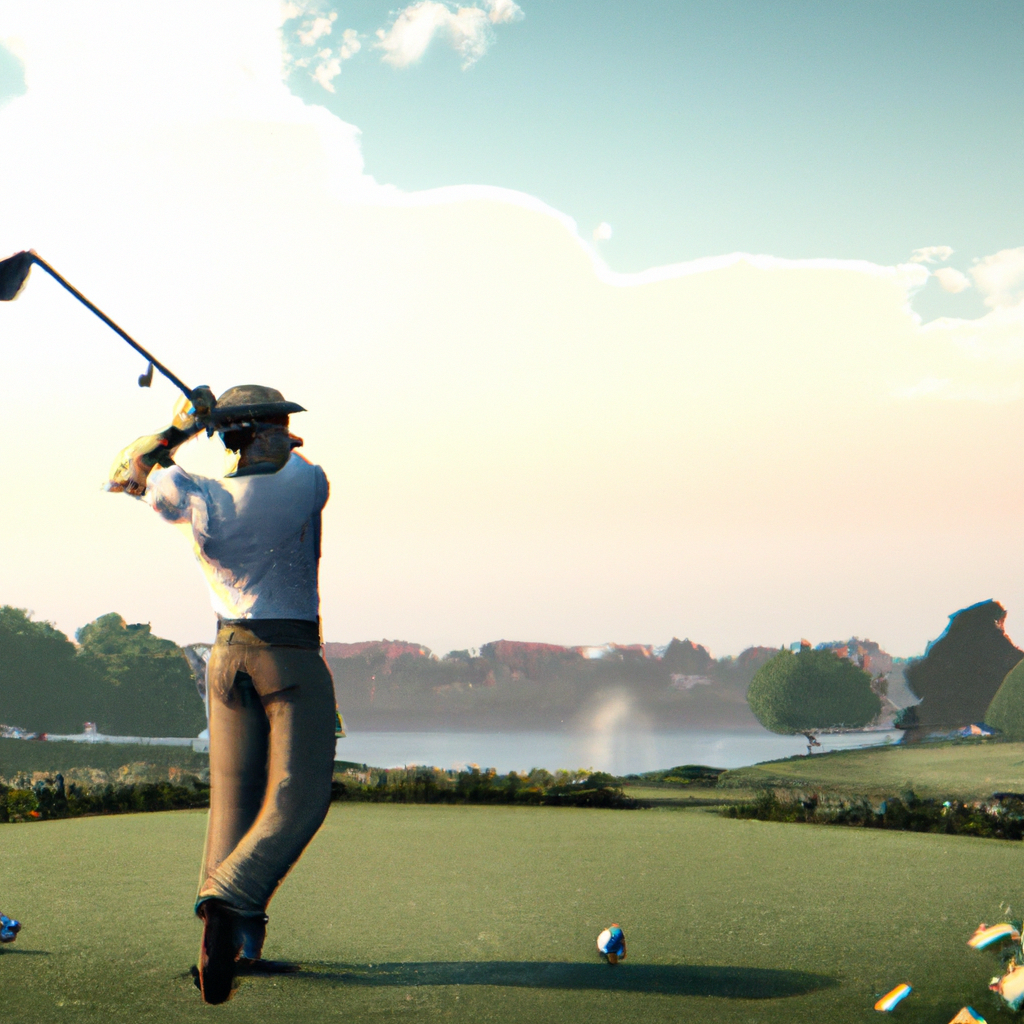 Top Luxury Golf Courses in Europe
To explore top luxury golf courses in Europe, you need to tee off in style with the Old Course at St. Andrews in Scotland, Valderrama Golf Club in Spain, Gleneagles in Scotland, and Le Golf National in France. Each of these courses offers a unique golfing experience that will leave you feeling luxurious and fulfilled.
The Old Course at St. Andrews, Scotland
One of the most highly sought-after luxury golf courses in Europe is situated in Scotland. This revered golf course at St. Andrews, located on the ancient grounds of the town's university, is a must-play for those seeking a true challenge. Its famous stone bridges and large greens make it one of the top-rated courses in the world.
In addition to its challenging play, St. Andrews boasts stunning views of the North Sea and surrounding countryside that are sure to astound even seasoned travelers. Furthermore, this course has hosted nearly every prominent golfer in history—including Tiger Woods and Jack Nicklaus—as well as some of the world's most prestigious golf tournaments.
This championship-level course is steeped in tradition, with a history that dates back to 1552 when Archbishop Hamilton authorized students at St. Andrews University to play golf on the links next to their classrooms. Today, it remains one of Europe's top luxury golf destinations—a place where travelers can not only enjoy breathtaking scenery but also immerse themselves in an authentic Scottish experience.
One story that exemplifies this authenticity occurred during World War II when German Prisoners of War were housed near St. Andrews. Despite their status as enemies, they were allowed onto the course to play rounds of golf after their long days working on local farmers' fields—a testament to both Scottish hospitality and love for the game itself.
Valderrama Golf Club: Where the greens are so pristine, even the grass blades have their own caddies.
Valderrama Golf Club, Spain
A golfing haven situated in the picturesque hills of southern Spain, this stunning course is renowned as one of Europe's most challenging. With its undulating terrain and expertly crafted holes, Valderrama Golf Club offers a test to all skill levels. Designed by Robert Trent Jones and further enhanced by the late Seve Ballesteros, this course boasts incredible precision and beauty.
The exclusive club has hosted numerous high-profile competitions such as the 1997 Ryder Cup. The course requires players to possess exceptional patience, skill, and strategy. With trees and water features lining its fairways and greens in perfect condition year-round, it's no surprise that it is considered one of Europe's best.
Valderrama Golf Club encourages play on weekdays with more manageable prices and fewer crowds than weekends, allowing visitors to experience it at its tranquil best. A must-play destination for serious golfers seeking an unmatched challenge or leisurely enthusiasts looking for extraordinary scenery.
Don't miss out on the opportunity to walk on one of Europe's top-ranked golf courses, submerge yourself into the art of golf at Valderrama Golf Club.
Who needs a hole-in-one when you can have a whole weekend at Gleneagles, the ultimate luxury golf getaway in Scotland?
Gleneagles, Scotland
Nestled in the heart of Scotland lies a luxurious golfing paradise. Boasting three championship courses, Gleneagles offers an exquisite golfing experience with stunning views of the highlands. Each course, The King's, The Queen's and The PGA Centenary, impresses with its own unique features and challenges. From fast greens to deep bunkers, every detail has been crafted to perfection on these pristine courses. This is the perfect destination for golf enthusiasts seeking a truly exceptional experience.
Le Golf National in France: where even the sand traps are more luxurious than my apartment.
Le Golf National, France
This golf course in the heart of France offers a picturesque setting with lush greens and stunning water features. Le Golf National's 18-hole championship course challenges golfers of all levels with its strategically placed hazards and undulating fairways. The resort also boasts state-of-the-art practice facilities, including a four-hole academy course, driving range, and putting green.
To enhance the experience, guests can stay at the on-site hotel and enjoy amenities such as spa treatments, fine dining, and access to exclusive practice facilities. The facility has been voted one of Europe's Top 100 Courses by Golf World magazine multiple times.
For those looking to take their game to the next level, Le Golf National offers a unique experience with its Albatros Performance Center. This custom fitting center uses cutting-edge technology to analyze your swing and equipment, providing personalized recommendations for improvement.
Consider booking a tee time during summer months for optimal weather conditions. Additionally, the Ryder Cup has been hosted at this facility twice, making it an excellent destination for avid golf fans seeking historical significance.
Swing in style and relax in luxury at these top European golf resorts, where the worst thing you'll have to worry about is which club to choose.
Luxury Golf Resorts Across Europe
To discover the best luxury golf resorts across Europe, tee off in style at The K Club in Ireland, Terre Blanche Hotel Spa Golf Resort in France, Verdura Resort in Italy, and PGA Catalunya Resort in Spain. Each of these exquisite resorts features championship golf courses, unparalleled hospitality, and breathtaking scenery.
The K Club, Ireland
The renowned K Club located in County Kildare, Ireland is a luxurious golf resort that offers exceptional service in a picturesque setting. It boasts two championship courses, including the Palmer Ryder Cup Course, which has hosted famous tournaments. The resort features elegant accommodations ranging from rooms to suites and villas for an elevated experience.
The K Club offers more than just golfing; it also provides unique activities such as fishing, kayaking, horse riding, clay pigeon shooting and archery. With its spectacular scenery, The K Club is perfect for weddings or gatherings with its lavish ballroom and outdoor terrace set against rolling lawns.
Pro Tip: If you're looking for the ultimate golfing experience, seek to stay in the Smurfit Suite that overlooks the 18th green of the Ryder cup course.
Terre Blanche Hotel Spa Golf Resort: Where the only thing better than the golfing is the French wine waiting for you at the 19th hole.
Terre Blanche Hotel Spa Golf Resort, France
Located in Southern France, this luxurious resort is a haven for golf enthusiasts. With two championship courses and impressive facilities, guests can enjoy world-renowned golf alongside stunning views. The resort also offers an exceptional spa experience with indulgent treatments and a variety of fitness classes.
The Terre Blanche Hotel Spa Golf Resort provides lavish accommodations, including elegant rooms and suites that overlook the rolling hills of the Provençal countryside. Guests can also indulge in exquisite cuisine at one of the resort's four restaurants, each offering a unique culinary experience.
For those seeking adventure beyond golf, the resort offers activities such as hiking, mountain biking, tennis, and fly fishing. The Kids' Club provides entertainment for younger guests while adults can relax at one of the many luxurious pools or enjoy a wine tasting experience.
It was named as Continental Europe's Best Resort by Golf World Magazine in 2019.
Golfers, get ready to say 'Bravo' at Verdura Resort as you swing your way through Sicily's beautiful landscape.
Verdura Resort, Italy
A jewel of the Mediterranean, this Sicilian haven boasts two championship courses designed by golfing legend Kyle Phillips. The Verdura Resort, nestled amidst 570 acres of rolling landscapes and pristine private coastline, offers an idyllic location for a golfing escape. With uninterrupted views of the turquoise sea and breathtaking scenery as far as the eye can see, an unforgettable experience awaits both professional and amateur golfers alike.
Guests can indulge in a luxurious spa retreat or simply relax on the private beach before venturing to one of the four world-class restaurants for culinary delights. For those who wish to explore beyond the resort, notable archaeological sites and vestiges adorn the surrounding area.
The resort is also renowned for its sustainable efforts; powered by renewable energy sources and committed to protecting the environment.
Verdura's history traces back to ancient times when it was said that Greek sailors would rest here before continuing on their journey across the Mediterranean Sea. Over time, the land changed hands several times until Rocco Forte opened its doors in 2009 with a vision of creating a sustainable luxury resort that celebrated Sicilian culture and beauty.
PGA Catalunya Resort's greens are so pristine, you'll feel guilty dragging your feet across them (but not guilty enough to stop you from taking that victory dance after sinking a putt).
PGA Catalunya Resort, Spain
Situated in the vibrant region of Catalonia, this premier golf resort boasts two championship courses designed by world-renowned architects. Indulge in their luxurious villas and apartments with breathtaking views of lush surroundings. Immerse yourself in a range of leisure options from tennis to cycling, followed by haute cuisine dining at one of their restaurants.
For enthusiasts seeking an even more exceptional experience, PGA Catalunya Resort offers a unique chance to play on its renowned Stadium course with exclusive access before it opens for public play. Embrace this opportunity to hone your skills under the guidance of expert coaches and indulge in exceptional amenities.
Don't miss out on the unparalleled luxury that PGA Catalunya Resort offers. Book your stay now and witness the wonder of this extraordinary destination firsthand.
Fore-ty shades of luxury – these exclusive golf packages will make your heart skip a club.
Exclusive Golf Packages for a Lavish Experience
To plan an extravagant golf vacation in Europe, consider exclusive golf packages that allow you to indulge in golf and leisure simultaneously. With luxury golf packages like 'Golf and Spa Package' at Terre Blanche Hotel Spa Golf Resort, 'Golf and Wine Tasting Package' at Verdura Resort, 'Golf and Gourmet Experience' at The K Club, and 'Ryder Cup Experience' at The Old Course at St. Andrews, you can take your golfing experience to the next level alongside other activities that cater to your varied interests.
Golf and Spa Package at Terre Blanche Hotel Spa Golf Resort
For those seeking an indulgent getaway, Terre Blanche Hotel Spa Golf Resort is offering a delightful golf and spa experience. This exclusive package includes luxurious accommodations, world-class golfing facilities, and indulgent spa treatments to leave guests feeling rejuvenated and refreshed.
Unwind in the comfort of one of the resort's sumptuous suites or villas
Experience two rounds of golf at one of Terre Blanche's championship courses
Indulge in a soothing spa treatment to rejuvenate mind and body
Taste exotic delicacies at the Michelin-starred restaurant, with an included dining credit
The exquisite attention to detail makes this package a must-try for all those who seek lavish relaxation. This extravagant offer ensures that guests are enveloped by lush amenities throughout their stay.
Terre Blanche Hotel Spa Golf Resort provides guests with only exceptional experiences during their sojourn. Its world-renowned championship golf courses and exceptional spa facilities are sure to leave a lasting impression.
This resort has been awarded several accolades for its unparalleled hospitality, including being named "Best Family Friendly Golf Resort" by World Golf Awards 2019.
Fore! Who needs a caddy when you have a glass of fine wine to guide your swing at Verdura Resort's Golf and Wine Tasting Package?
Golf and Wine Tasting Package at Verdura Resort
At Verdura Resort, indulge in a luxurious Golf and Wine Tasting experience. This exclusive package offers top-notch golf facilities with five-star amenities and vineyard tours showcasing Sicily's finest wines.
The Golf course at Verdura Resort is designed by world-renowned Kyle Phillips. It boasts spectacular views of the Mediterranean Sea, making it an ideal location for a golf holiday. After a round of Golf, the resort offers expertly crafted wine tastings featuring Sicilian wines, accompanied by fine nibbles.
Unique to this package is the 1-hour consultation with a PGA Professional that can be availed as per your convenience. The pro will help you enhance your skills and overcome any shortcomings in your game making this an excellent offering for golf enthusiasts of all levels.
For those who would like holistic rejuvenation after their day on the green, spa treatments are available using locally sourced ingredients that will leave you feeling revitalized.
This experience is perfect for couples looking for relaxation or groups seeking adventure and luxury blended into one stunning package.
Fore! The only thing better than a hole-in-one is a hole-in-one followed by a gourmet meal at The K Club.
Golf and Gourmet Experience at The K Club
If you're seeking a luxurious experience when it comes to golfing, The K Club offers a remarkable experience. What sets this location apart from others is the first-class dining experience that accompanies your time on the green.
A table can be arranged seamlessly for your group to enjoy breakfast, lunch, or dinner after taking full advantage of the two golf courses esteemed worldwide. Some of the many features included within one of The K Club's "golf and gourmet" packages are rounds of golf, spa treatments, dinners at any of their renowned restaurants and bars, and overnight stay at the hotel.
As an additional touch of class, each golf game enjoys its own personal caddie who provides insider tips on how best to tackle each hole.
Unique amongst all other golf courses that you have experienced before, The K Club truly has castles built into its layout! Steeped in history from 1356 AD till date it's hard not to feel like royalty with every step.
The K-Club is undoubtedly an elegant getaway for those who want to immerse themselves in Irish culture while still enjoying world-class amenities on their leisure travels.
Get ready to tee off at The Old Course at St. Andrews, where even the seagulls have a handicap.
Ryder Cup Experience at The Old Course at St. Andrews
The Old Course at St. Andrews presents an all-inclusive package for patrons to revel in the prestigious Ryder Cup Experience. Enhance your golfing skills while experiencing lavish accommodations and dining options at this iconic location.
Partake in the full Ryder Cup experience by indulging in a personalized 18-hole caddie tour, practice on private courses, meet distinguished golfers and enjoy exclusive clubhouse privileges.
Experience bespoke menus and Michelin-starred cuisine while basking in luxurious lodgings that boast private balconies. Choose from three- or four-night packages to savor every moment and relish one of the world's greatest golf experiences.
Pro Tip: Take advantage of personalized concierge services to elevate your stay at The Old Course at St. Andrews' luxury resort and revel like royalty.
Upgrade your golf game with equipment so fancy, even your caddy will be jealous.
High-end Golf Equipment and Apparel for the Perfect Game
To elevate your golf game on your luxury European vacation, gear up with high-end equipment and apparel. Look no further than premium golf clubs and accessories, luxury golf apparel and footwear, and personalized golf gear and accessories. Each sub-section offers unique solutions to help you tee off in style.
Premium Golf Clubs and Accessories
Professional golfers require the right equipment and attire to succeed on the green. With top-of-the-line golf clubs, accessories, and apparel, players can enjoy ultimate performance and style on the course. Here are some premium features that make this possible:
Advanced club technology for improved accuracy
Customized fittings for personalized comfort
Luxurious designs for sleek aesthetics
High-quality materials for durability
Wide variety of accessories to enhance gameplay
Sleek and breathable apparel for maximum comfort
Along with these features, professional-grade equipment also offers unique advantages that can help players nail each shot with ease.
From custom blade irons to stylish golf bags, there is a wide range of premium golf equipment to cater to every golfer's needs. Interestingly, legendary golfer Arnold Palmer invented the first oversized driver head in 1958, which revolutionized modern golf club design forever. His innovation continues to inspire today's premium golf products that consistently exceed expectations.
Who says you can't look classy while shanking your ball into the rough? Dress to impress with our high-end golf apparel and footwear.
Luxury Golf Apparel and Footwear
Luxury Golf Equipment and Attire: Elevate Your Game
Golf enthusiasts know that it takes the right equipment and attire to up their game. Luxury golf equipment and attire can offer the perfect blend of style, performance, and comfort for a day on the greens. Here are six points to introduce you to luxurious golf equipment and apparel:
High-end golf clubs with advanced technology can improve your swing and shot accuracy.
Customized golf balls with unique designs can boost confidence during play.
Golf gloves made of quality leather provide grip, comfort, and durability.
Premium golf shoes designed for stability, flexibility, and waterproofing can enhance your performance on different surfaces.
Elegant men's & women's golf fashion promotes personal style while providing ventilation, moisture-wicking features, and comfort.
Sunglasses tailored for golfers protect from sunlight glare which improves vision clarity, can reduce eye strain, headaches, or even improve perception.
Beyond the usual golf accessories' spectrum; top-quality rangefinders like laser ones can help even with distance adjustments over unusual elevations or slopes.
Make it a complete luxurious Golf Course experience by following these suggestions:
Invest in custom-fitted clothing and gear that will not only look great on you but also feel comfortable throughout your game.
Use advanced rangefinders featuring GPS mapping software to determine distances more effectively & cover all corners of unfamiliar courses without fretting about hidden hazards.
Consider renting a high-end cart instead of walking to avoid any unexpected discomforts that might affect your focus on the game.
Choose luxury Golf equipment & designer apparel carefully as it could contribute positively towards feeling confident & relaxing others around you instead of distracting them. You never truly appreciate personalized golf gear until you see someone else using your club to shank a ball into the trees.
Personalized Golf Gear and Accessories
Custom Golf Equipment and Apparel is the solution to add a personal touch to your game. Players can create bespoke items that reflect their style and personality, creating a unique experience on the course.
Custom Golf Balls – Personalize your ball with logos, monogrammed initials, or unique designs
Custom Golf Clubs – Get fitted with clubs that match your physical attributes and swing
Custom Golf Bags – Create a bag with personalized color schemes and embroidered initials or logos
Custom Golf Apparel – Choose fabrics, colors, and designs to match your personal style
Golf enthusiasts can select from a variety of high-end equipment and apparel brands. These accessories are designed to improve performance, provide comfort, and add style points on the course. Furthermore, extensive customization options ensure players can tailor their gear to suit specific preferences.
Pro Tip: Personalized golf gear makes for an excellent gift for a friend or a team member. Consider including matching pieces for cohesive style during tournaments.
You haven't experienced true golfing bliss until you've played a round on a Scottish course in the pouring rain.
Unique Golf Experiences in Europe
To explore unique golf experiences in Europe, dive into 'Luxury Golf Vacations in Europe: Teeing off in Style.' Enhance your travel experiences by teeing off in bizarre golfing locales. Play under the midnight sun and spot northern lights in Iceland, sip wines and golf in Tuscany, relish Scotland's links golf and whiskey tasting, wander around ancient Spanish castles after an exciting golf game amidst Andalusian historic monuments.
Golfing in Iceland: Midnight Sun and Northern Lights
One of the most exciting and unforgettable golfing experiences can be found in Iceland during the summer months. Playing amidst the backdrop of never-ending daylight or the awe-inspiring Northern Lights creates a unique atmosphere that simply cannot be captured elsewhere.
Iceland boasts various world-class golf courses with scenic views, including the Akureyri Golf Club, which is located on top of a mountain and is playable despite changes in weather. The Flatey Island Golf Club, one of Iceland's finest courses, offers golfers unique challenges such as playing amid sheep and stunning views of Breiðafjörður Bay.
If you're up for trying something out of the ordinary, Iceland's midnight sun provides an unusual experience compared to typical round times elsewhere. Instead of hustling through as many holes as possible before sunset, visitors can play during nearly round-the-clock daylight. Visitors can take advantage of this opportunity by scheduling tee times after dinner and enjoy playing beneath an endless sky.
However, keep in mind that unpredictable weather is a common occurrence in Iceland and plans may have to shift accordingly. Nonetheless, as part of experiencing golfing unlike anything else on offer at higher latitudes makes it worth planning ahead.
A German golfer once described his Icelandic experience: "Playing until ten pm felt like defying time". With this kind of memorable adventure on offer, it's hard not to feel that way!
Fore-llow me to the vineyard, where we can swing and sip our way through Tuscany's wine trail.
Golfing in Italy: Tuscany Wine Trail
Nestled amidst the charming vineyards of Tuscany lies a unique golfing experience that combines wine tasting with tee time. The Tuscany Golf Trail is a perfect getaway for both golf enthusiasts and wine connoisseurs seeking to explore the rolling hillsides of Italy. Combining breathtaking views with challenging holes, this trail comprises various courses each showcasing distinct Italian terrain. Experience the thrill of playing amidst centuries-old vineyards while savoring the taste of world-renowned wines from Chianti.
Tee off from Mount Amiata or indulge in a game at Castelfalfi Golf Course, one of the largest golf courses in Italy boasting an 18-hole championship course designed by architect Ronald Fream. With stunning panoramas and diverse layouts, this trail is not just about playing golf but also immersing oneself in Tuscan culture and cuisine. Unleash your inner foodie as you sample homemade pasta and local cheeses at medieval castles converted into restaurants.
While the Tuscany Golf Trail offers an unforgettable experience, there are other fascinating trails across Europe for avid golfers to discover. From Scotland's St Andrews Links to Portugal's Algarve region, Europe has something for everyone seeking unique golfing expeditions.
Legend has it that renowned Renaissance artist Michelangelo Buonarroti played golf on the hills overlooking Florence during his spare time between art commissions. His unfinished marble sculptures from Michelangelo's Workshop can still be seen within Florence's Accademia Gallery today.
After a day of Links Golf and Whisky Tasting in Scotland, you'll feel like a true champion – even if your scorecard begs to differ.
Golfing in Scotland: Links Golf and Whisky Tasting
Golf enthusiasts in Scotland can indulge in the perfect combination of sports and spirits – enjoy Links Golf at world-renowned courses and sample some of Scotland's finest whiskies.
A table detailing the top links golf courses in Scotland, and their proximity to popular whisky distilleries is a must-see for golfers. Courses such as St Andrews, Royal Dornoch, and Muirfield offer a unique golfing experience amidst stunning landscapes, while distilleries like Glenfiddich, Glenlivet, and Talisker provide ultimate refreshment.
Scotland's historic castles also make for an afternoon delight following a round of Golf and Whisky tasting. With over 500 castles, visitors can discover those with breathtaking scenery including Dunrobin Castle on the east coast or Stirling Castle with spectacular Highland views.
Did you know that the first recorded game of golf was played in Scotland? The source being none other than King James II himself who banned it to encourage archery practice.
Why settle for just playing on a green when you could be playing on a historic castle or monument? #golfinggoals #uniqueexperiences
Golfing in Spain: Andalusia Historic Castles and Monuments.
Andalusian golf courses offer more than just a regular golfing experience. Along with the picturesque locales, these courses are surrounded by historic castles and monuments that add an exquisite feel to your game. As you tee off on the greens, enjoy the sights of majestic castles and marvel at their intricate architecture, which stands as proof of Spain's rich history.
As we move towards Andalusia in Spain for a golf game like no other, we find ourselves in a beautiful place full of nature's wonders, historical structures and mesmerizing landscapes. The province is rich with different kinds of places that are worth visiting, not only because of their natural beauty but also because of their cultural heritage. Visit the city center of Malaga to be transported back into history or head out for a game on one of many established championship courses dotted all around Andalusia.
One unique detail that separates Andalusia from the rest is its proximity to Moroccan culture, which is evident in every piece of Spanish land belonging to this province. The charming streets full of traditional storefronts adorned in colorful tiles create a lovely contrast against modern shops on busy avenues.
During my stay in Andalusia, I had the pleasure of playing around in sunny Marbella while enjoying delicious cuisine. After my round was over, I joined fellow golfers for drinks and food at the clubhouse restaurant overlooking lush green fields – finding myself surrounded by people who shared my love for golf.
Takeaway: When it comes to playing golf in Europe's most stunning locations – visiting Andalusia should be atop everyone's list!