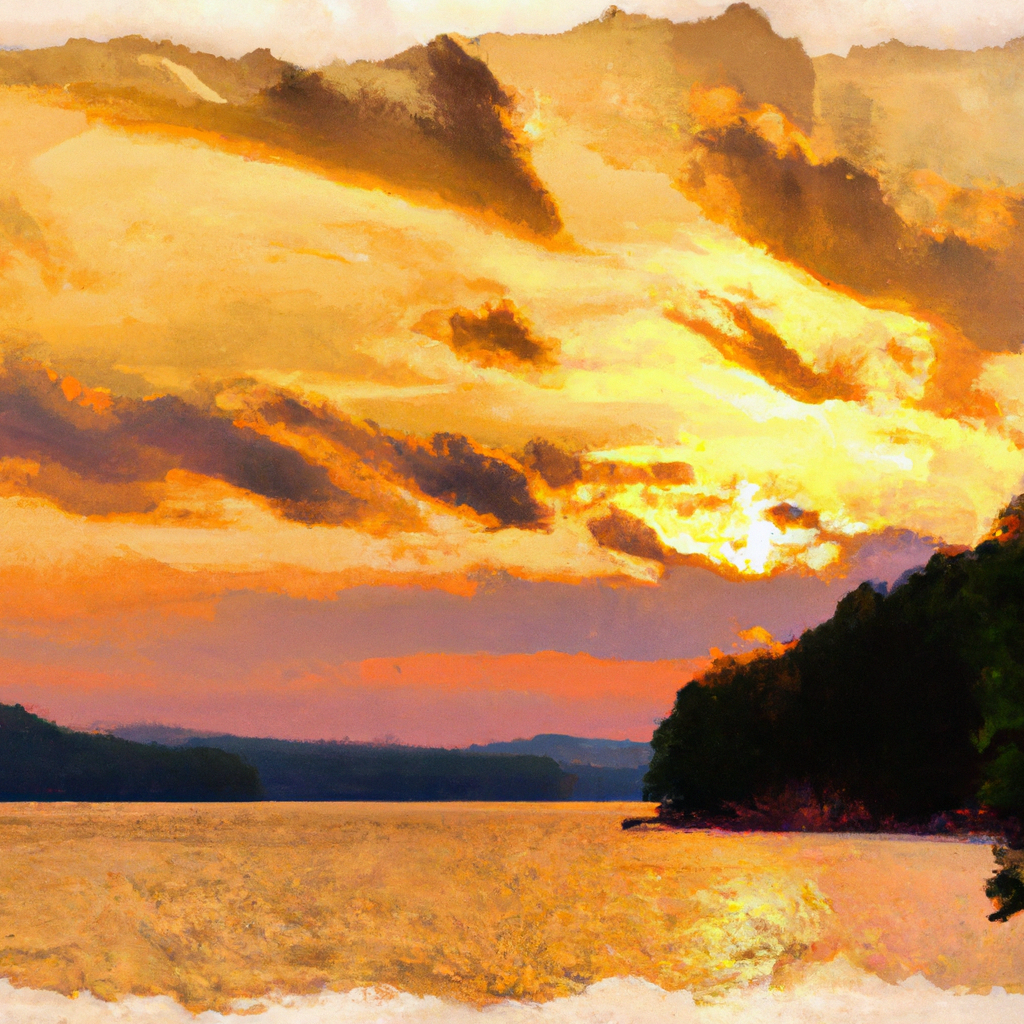 Overview of The Reserve at Lake Keowee
The Reserve at Lake Keowee is a luxurious residential community located in Sunset, SC. You can enjoy picturesque views of breathtaking landscapes and serene lakes. It offers amazing amenities for all ages – golf courses, tennis courts, hiking trails, fitness centers and pools.
This property spans 3,900 acres and has 1,400 homesites. You can choose from single-family custom-built homes or cottages with different square footage. And you can access multiple marinas and docks leading to beautiful Lake Keowee.
Plus, the Reserve has been recognized for its focus on sustainability. It values preserving natural resources and encourages environmentally conscious living habits among its residents.
Are you looking for a home near a bustling city but surrounded by nature? The Reserve at Lake Keowee is the perfect place for relaxation and active living. Enjoy waterfront paradise right in your backyard!
Amenities at The Reserve at Lake Keowee
To explore the amenities of The Reserve at Lake Keowee, Sunset SC, this section covers how you can indulge in various activities that offer entertainment, luxury, and recreation. With this in mind, you can explore the golf course, marina, clubhouse, tennis courts, and fitness center.
Golf Course
Indulge in The Reserve at Lake Keowee's 'Fairway Haven'! This 18-hole course offers sprawling greens, rolling hills, and views of Lake Keowee. It's designed by Jack Nicklaus, has a Parkland, Resort type, a Par of 72, a Slope rating of 137, and a Length of 7,112 yards from the tips.
Plus, there are caddies and custom club fitting solutions for a bespoke experience. For optimal playing conditions, plan your trip during the weekdays in off-peak hours.
At the marina, you'll feel like you're on a permanent tropical vacation. Enjoy breathtaking views and endless water activities!
Marina
The watercraft haven at The Reserve offers exceptional docking facilities with top-of-the-line equipment. The marina is designed to fit boats of all shapes and sizes. Plus, it's close to on-site amenities!
The marina also features a fueling station and helpful staff to assist with boating and maintenance services. Direct water access through the marina allows members to explore the 18,500 acres of Lake Keowee.
The Reserve offers the most extensive fleet of luxury rental boats in the area. So, if you're an experienced angler or just looking to take a boat ride, the marina has got you covered!
The Reserve's marina has been recognized as a Certified Clean Marina by the Clean Boating Foundation for its commitment to sustainable boating practices. And, the clubhouse has everything else you need for a great time – just don't forget your sense of shame for drinking too much at the bar!
Clubhouse
The Reserve at Lake Keowee is a hub of recreational activities! Here, you can explore the local landscape, relax in your private abode, and enjoy an all-in-one social centre. This luxury facility includes dining, fitness, and interaction spaces.
The Reserve's grand banquet hall and terrace host events large and small. Golfers can shop in the pro shop, and health fanatics can hit the state-of-the-art fitness centre. There's also a boardroom and business center.
Unwind in the spa with steam rooms and massage therapy treatment rooms. Get entertained in the Lounge with signature cocktails and bites. Plus, there's a billiards room, library, and TV room.
Experience nature and luxury at The Reserve. Developers bought 3,900 acres in 1999. Now, homeowners from across the country come to enjoy the Blue Ridge Mountains. Play tennis, too – your backhand won't be the only thing that'll leave your opponents feeling sore!
Tennis Courts
The Tennis Pavilion at The Reserve at Lake Keowee offers a lush, green space to indulge in sports. It boasts 5 courts with Har-tru clay surface and hydro court technology, advanced LED lighting for night play, built-in benches and spectator seating, plus fully-equipped locker rooms with showers and towels.
Clinics, private lessons, and interclub teams are available. The experienced staff caters to all levels of playing ability.
If golf is more your style, The Reserve has an award-winning Jack Nicklaus Signature Golf Course. Last summer, a friendly match between two equally matched players took place at the Tennis Pavilion. It was an intense, long game – but it made everyone smile.
Ready to get fit? The Reserve at Lake Keowee's fitness center is waiting. Go hard or go home!
Fitness Center
At The Reserve at Lake Keowee, guests can stay healthy with top-notch facilities. These include:
State-of-art fitness center equipment
Group fitness classes and one-on-one training
A specialized running club
An outdoor pool with lap lanes and leisure areas
For personalized fitness, the Club offers customizable workout plans and individualized attention from certified trainers. Plus, join the running club to explore the gorgeous natural surroundings.
Mary, a regular member, found her current best friends while doing yoga in the fitness center. It shows how these facilities help stay fit and make connections within the community. Want to show off your new home? Buy at The Reserve and let the neighbors be jealous.
Real Estate at The Reserve at Lake Keowee
To get a better understanding of real estate at The Reserve at Lake Keowee, dive deeper into the types of properties available, prices of properties, and resale opportunities. These sub-sections can help you understand which property may be the best fit for you and your budget, as well as the opportunities for future investment and resale potential.
Types of Properties Available
Lake Keowee Real Estate – What You Can Find
At Lake Keowee, there are many property types to choose from! From waterfront homes to golf course homes, condos, townhouses, and luxurious villas. Different sizes, styles, and features that cater to all sorts of lifestyles.
Waterfront Homes: Amazing views of the lake, plus access to recreational activities.
Golf Course Homes: Close to world-class golf courses, with privacy and convenience.
Condos: Luxury condominium communities with great amenities such as pools, fitness rooms etc.
Townhouses: Low maintenance living with plenty of space but no upkeep hassle.
Plus, land parcels ready for customization and rental investments!
Thinking of buying a home at The Reserve on Lake Keowee? Prepare to break the bank! Make sure to know your budget, desired location and amenities before making a final decision.
Prices of Properties
Luxury living is ever-growing in demand. The Reserve at Lake Keowee offers various types of properties, each with their own price range and features:
Villa properties vary from $400k to $1.2M and offer 1-3 bedrooms with lake view and community amenities.
Cottage homes cost $650k to $2.5M and provide 2-4 bedrooms with private dock access and golf course views.
Estate homes range from $1.5M to $8M+ with luxurious interiors, pool & spa, and waterfront locations.
Prices may differ depending on the property size and location. There are also custom home building and pre-owned home buying options. The Reserve Realty team can assist in finding the right property for you.
Lake Homes Realty recently reported that Lake Keowee is one of the fastest-growing lakes in terms of real estate demand. This indicates potential investment opportunities in the area. Don't miss out! Resale properties at The Reserve at Lake Keowee can be your chance to customize someone else's dream home.
Resale Opportunities
The Reserve of Lake Keowee offers resale options for those looking to invest in luxury real estate. A breakdown of these opportunities is as follows:
Homesite: Average Price – $136,800. Ideal for building your dream home with views of the lake and mountains.
Cottage: Average Price – $791,429. Perfect for families that want a cozy living space with modern amenities like slip docks and boat storage.
Estate Home: Average Price – $3,556,000. Great for those seeking luxurious living with exquisite interiors and magnificent views of Lake Keowee.
The Reserve also boasts diverse amenities such as golf courses and lakeside restaurants – making it an attractive location.
An owner who purchased a homesite overlooking the Blue Ridge Mountains shared that owning property at The Reserve has improved their overall happiness. Why bother with therapy when you can just live at The Reserve at Lake Keowee and enjoy beautiful lake views each day?
Lifestyle at The Reserve at Lake Keowee
To experience the vibrant lifestyle at The Reserve at Lake Keowee in Sunset SC, join the numerous community events, indulge in the thrilling outdoor activities, and relish the delicious dining options. This section focuses on the exciting sub-sections – Community Events, Outdoor Activities, and Dining Options, to ensure you make the most out of your stay at The Reserve.
Community Events
Are you looking to connect with your neighbours here at The Reserve at Lake Keowee? Here's what you can look forward to:
Clubhouse Mixers – Mingle and have a sip while enjoying some snacks!
Concerts on the Green – Get together with friends and family and groove to some music!
Holiday Celebrations – Join in the fun with Fourth of July fireworks and Christmas tree lighting ceremony.
Cooking Classes – Learn something new while making some friends!
Plus, partake in some outdoor activities like kayaking, hiking and swimming. And don't forget about the fitness classes like yoga, pilates, and aqua aerobics.
Did you know The Reserve at Lake Keowee is one of America's Top 100 Premier Properties, according to Links Magazine? Get fit and enjoy nature here at The Reserve at Lake Keowee!
Outdoor Activities
For the Nature Lovers!
Explore The Reserve at Lake Keowee and its wondrous outdoors. Enjoy a range of activities such as:
Take a trek through scenic hiking trails and be stunned by the views.
Dip in the lake or pool and cool off on hot summer days.
Cast your line and try to catch bass, bream, catfish and more!
Showcase your talents on the tennis courts or practice your golf game on the Tom Fazio-designed golf course.
Discover special amenities only found at The Reserve at Lake Keowee in South Carolina's Blue Ridge Mountains. Did you know that The Reserve is situated on one of the cleanest lakes in the Southeast? Experience its crystal-clear waters and the abundance of fish species.
Feast like royalty (or just like yourself!) at The Reserve at Lake Keowee.
Dining Options
The Reserve at Lake Keowee offers an array of divine dining experiences! These include: seasonally-crafted menus by expert chefs, gorgeous views of the lake, a selection of fine wines and spirits, local ingredients for farm-to-table meals, and an à la carte selection. Plus, guests can choose from multiple venues with unique ambiance.
Indulge in epicurean delights with stunning sunsets, or enjoy a casual lunchtime under blue skies in lush greenery. The Reserve at Lake Keowee is more than just satisfying your hunger; it's about awakening your senses to new experiences.
So don't miss out! Book your stay and savor the exquisite Dining Options that await you. And if you want to make your stay extra luxurious, why not take a refreshing swim in your own private lake? Dive in and experience the luxury of The Reserve at Lake Keowee!
How to Experience The Reserve at Lake Keowee
To experience The Reserve at Lake Keowee, Sunset SC with vacation rentals, group tours, and membership information, you can tailor your visit to suit your needs and preferences. Each sub-section offers its own unique benefits, from exploring the area through vacation rentals to discovering all the perks of membership.
Vacation Rentals
Lake Keowee is the perfect spot for a wonderful getaway! From cozy cabins to plush lakefront homes, there's something for all budgets. Vacation rentals come with their own Wi-Fi, cable TV, and fully-equipped kitchens. Plus, you can enjoy amazing views of the lake and its surroundings.
For those wanting to indulge, there are additional amenities available. The Reserve at Lake Keowee is well-known for its award-winning golf courses crafted by famous golf architects. Join a group tour and bond with likeminded folks over the shared love for luxurious living. Enjoy the beauty of the lakefront from the comfort of your vacation rental!
Group Tours
Group Experiences:
Take a group tour of the Reserve at Lake Keowee and get exclusive insights! Here are five highlights:
Professionals introduce you to the Reserve's amenities, services, and activities.
Guides will customize each group's tour based on interests and preferences.
Nature walks show off the Reserve's unique flora and fauna.
Visit award-winning vineyards and sample delicious local wines.
Capture memories with professional photo sessions at stunning locations.
Plus, go for a ride on a vintage yacht. Admire the mesmerizing lake views!
And did you know The Reserve covers over 3,900 acres? Membership is worth every penny!
Membership Information
The Reserve at Lake Keowee offers exclusive membership perks. You get access to a championship golf course, marina, and fitness center. Plus, attend events like wine tastings and holiday celebrations. A bustling social calendar is full of engaging activities for everyone. And, concierge services are available to help you make reservations or arrange a boating adventure.
Membership offers different levels to suit individual needs. It's also transferable, for those who wish to pass it on to future generations. Here, you'll forge new relationships with like-minded people. One member shared how they found new friends and play golf regularly.
Elevate your lifestyle at The Reserve at Lake Keowee. Unless you prefer roughing it in the great outdoors – then good luck with the bears!
Conclusion: Experience The Reserve at Lake Keowee's Upscale Lifestyle
Live in luxury at Lake Keowee's Reserve! Marvel at stunning lake views, experience opulence and natural beauty. Enjoy golfing, fishing, boating, or hiking. Dine in style at The Market, or grab a bite to eat at The Porch. Unwind at Spa or work out at the fitness center. Grab one of their homesites and build your dream lake home! Pro-Tip: Join community events for socializing and networking.